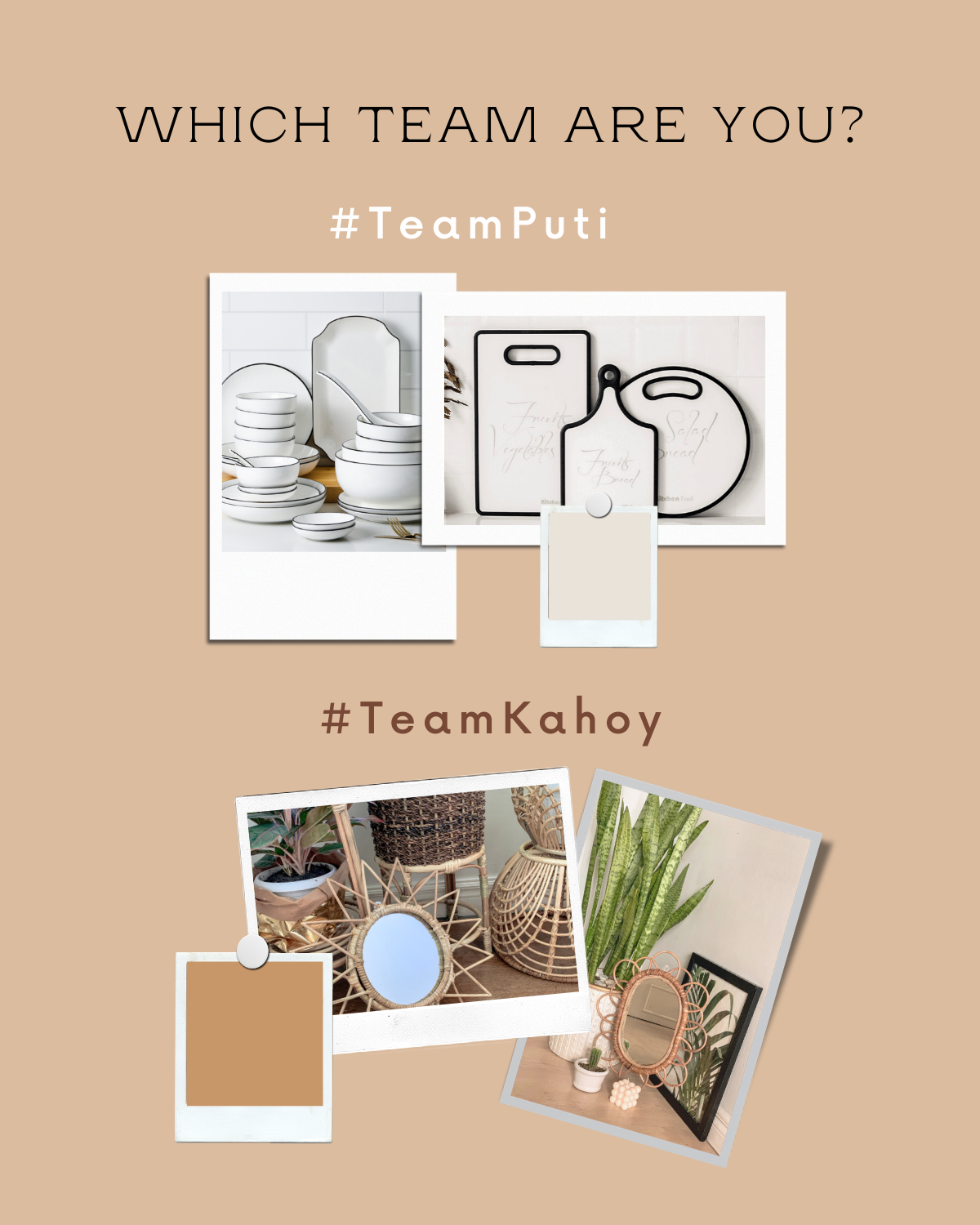 If you're part of the Home Buddies group on Facebook, you'll know that this friendly debate has been going on for quite some time! It's a battle of the better aesthetic: #TeamKahoy (Kahoy = Wood), or #TeamPuti (Puti = White).
These looks are contrasting with one another: one is a more polished and minimalist look, while the other has a rustic feel with a cozy charm. Whichever team you're on, we can help you curate some items that will complete the look you would want for your home!
#TEAMPUTI
Casseroles
These serving casseroles add an all-white look to your dining set-up. Comes in various sizes so that your table can look crisp and clean!
Plates
You can never go wrong with classic white plates. Spruce it up with small details such as a borders like black and gold. Want another kind of white? Try a cream color instead, it will make a great accent to your home.
Accessories
From aprons, to chopping boards, to utensils these can be proudly displayed in your kitchen to streamline that white minimalist look. Cooking and dining never looked so stylish!
#TEAMKAHOY
Rattan Mirrors
These focal pieces will be the center of attention in your home. It adds a decorative aspect while providing functionality at the same time.
Ceramics with wooden accents
Keep things interesting by having wooden accents to your ceramics. If you're on both teams, these white AND wooden pieces do the trick!
Placemats
Provide a rustic feel to any tablescape with our placemats. Very stylish yet simple and pleasing to the eye. The texture and feel of these also add a contrast to a simple wooden table.
Made up your mind yet? Which team are you? Shop these pieces on the website today!
Related Post