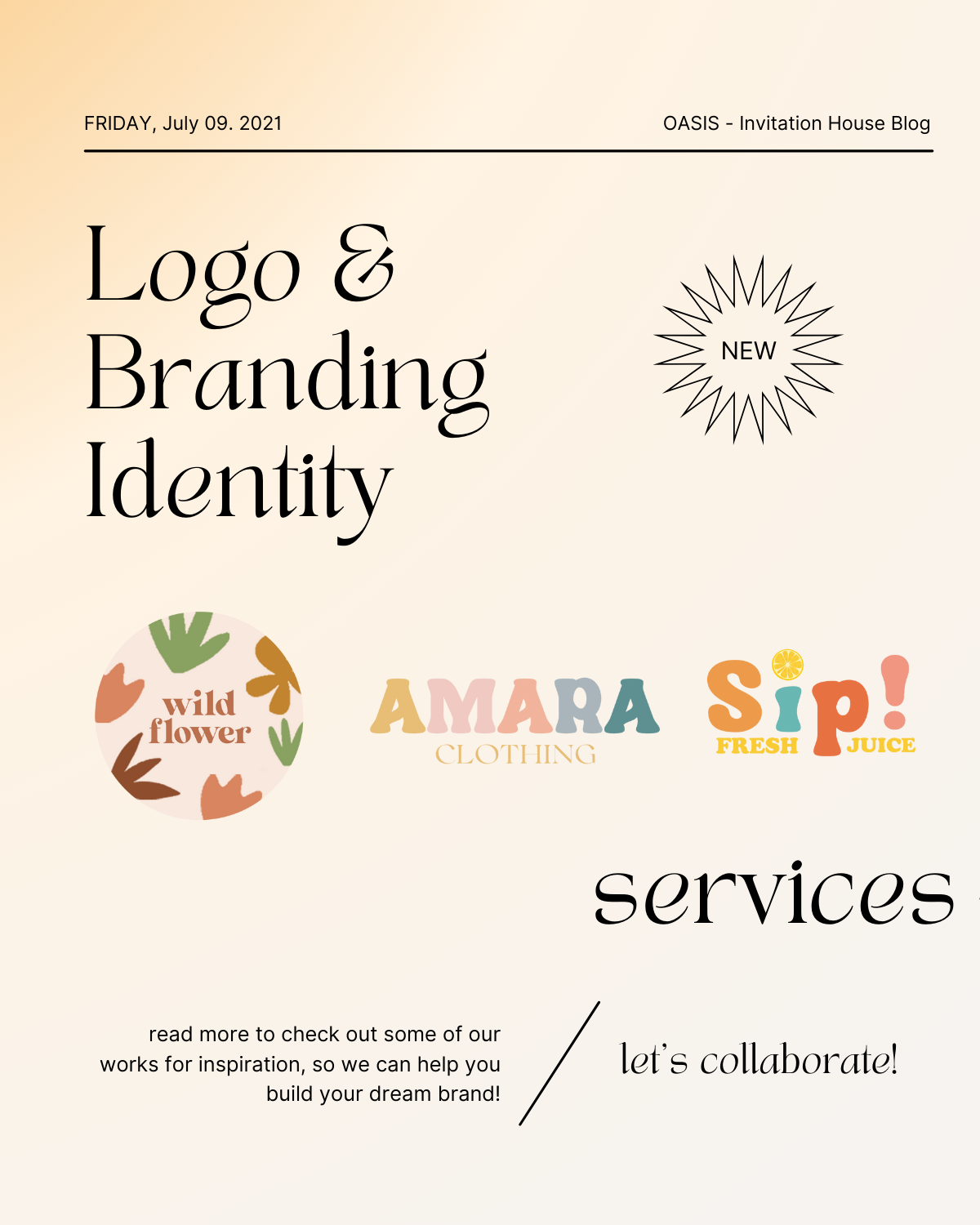 Ever wanted your to launch your very own business, but unsure where to start? This pandemic has caused a surge in online businesses, with people wanting to make an income from the comfort of their own home. But without a clear direction and a brand vision, it would be hard to make the first step.
Invitation House is now offering branding identity and logo design services for those who want to jumpstart their own businesses, revamp their old ones, or just to create a name for themselves!
Our packages comes with a logo design, and there will be different add-ons per package such as sticker design, social media templates, print layouts, and more! We will work hand-in-hand with you, even collaborating with mood boards and color palettes to achieve your desired look.
If you want to inquire more about what our packages contain, shoot us a message at invitationhouseph@gmail.com.
Scroll down to check out our works and to find inspiration for your own brand.
WILDFLOWER - A plant shop



Amara Clothing - A children's clothing brand 




Sip - A beverage brand




We're so excited to work with you! For more information about our design packages, please send us an email at invitationhouseph@gmail.com, or chat with us via DM on our Instagram: @invitationhouseph.
Let's make your dreams a reality!
Related Post