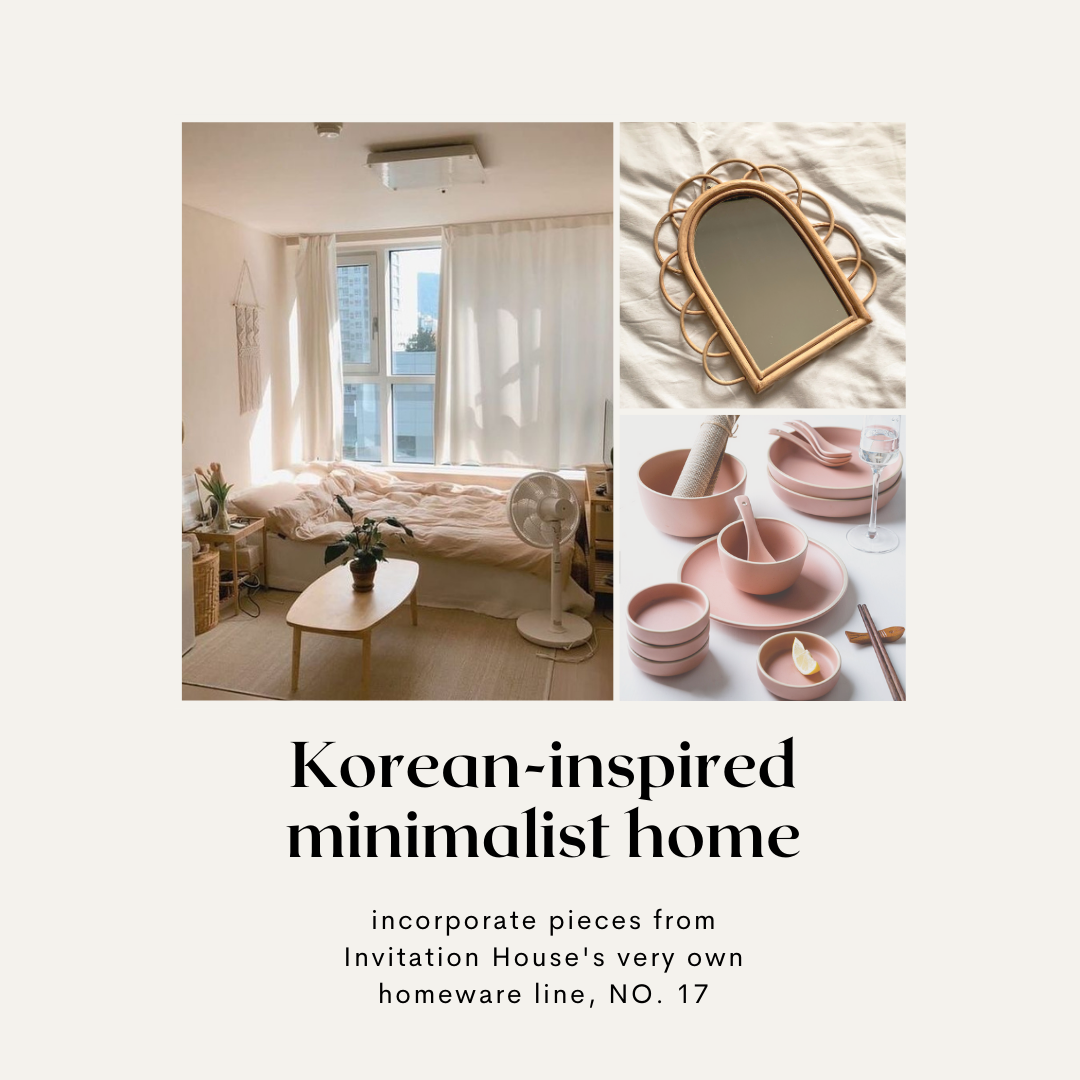 Being at home during this time of the pandemic can really do your head in, especially when you're confined to the four walls of your home. It is important to make your room your sanctuary, so you can relax and take time for yourself. One thing that can get you through these trying times is by redecorating your space to make it more liveable and comfortable!

We've gained inspiration from the settings of beautiful Korean bedrooms and homes. Their interior design focuses on the minimalist aesthetic with little pops of color that keeps everything bright yet cozy.
Here at Invitation House, we've got a few pieces to kickstart your room decorating journey. Read more to find out how to incorporate our pieces into your beautiful home!
1. Organize your pantry with clear glass containers
A clean and tidy kitchen makes the biggest difference. Categorize your spices, condiments, and ingredients with our Charlotte Glass Jars, perfect to fit your smaller items.
2. Choose matte homeware in delicious colors
Whether you're eating breakfast by yourself or hosting a brunch with the family, these matte dishes will keep the whole look coordinated. Opt for lighter colors that will go easy on the eyes, or darker shades to compliment your bare space.

3. Decorate your space with abstract rugs
These rugs add character to your home. It adds a decorative aspect to an otherwise empty floor with just one accessory. Choose from neutral designs to more colorful ones based on your preference.

4. Add a pop of color using throw blankets
If your space is too neutral, our throw blankets add charm. Hang them on your walls as your main decorative piece, drape them over the couch for a more rustic feel, or even use them as a rug if you have a bigger room.

5. Brighten up the room with natural accents
Mirrors help make the space look bigger, and they bring in light to every room. Our rattan mirrors can act as an ornamental piece on its own, but it can also be a functional and practical item. Shop from the various sizes and designs, which can either be put on the wall or on your desk.
You can get all of these items and more on the website. Happy shopping!
Related Post