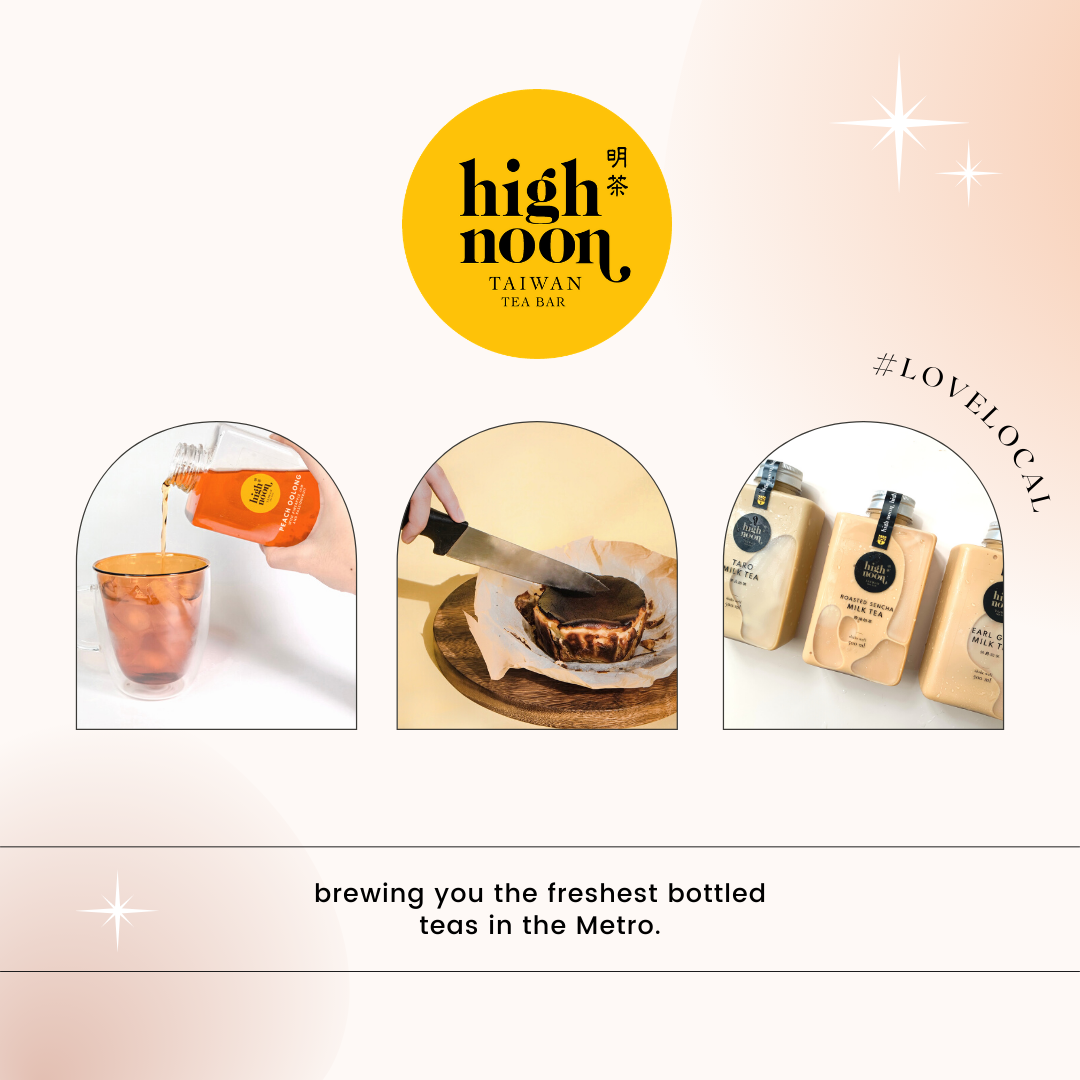 Here in Invitation House, we want to be a one-stop shop for anything you want to fulfill your lifestyle needs. From homeware, to stationery, to essentials, we now expanded to food and beverages that will help you get through this pandemic. Staying and working at home can take a toll on the best of us, and these items may be your perfect companion-whether as a great start to your morning or an afternoon pick-me-upper.
Today, we'd like to highlight High Noon!
Who is High Noon?
High Noon Taiwan Tea Bar is a local brand that specializes in making freshly brewed milk and fruit teas. A small business owned by two millennials, this was a dream that was put on hold due to the pandemic. While the brick and mortar initial plan was scrapped, they decided to work their way around it and sell their teas in bottle form instead, relying on same-day deliveries to help get their drinks to their clients on time.
Their ingredients are sourced straight from Taiwan, ensuring quality in every sip. Intensive training, research and development, as well as a lot of trial and error was put into making each flavor in their menu. What came out of it was a unique array of flavors you can't find in any regular tea store. With their small list of products, it's quite easy to taste them all and figure out what suits your taste profile.
As time went by, their love for food also prompted the brand to create tea-infused desserts. Special one-of-a-kind items like the half and half Hojicha cheesecake and the Earl Grey chocolate chip cookies have become an instant hit, and are bestsellers until today! 
Why

 

High Noon?
High Noon caught our eye because they deliver high-quality drinks at an affordable price. They do not scrimp on their ingredients, and they make sure that each product is loved by the consumer. These artisinal drinks are brewed fresh daily, so you can be ensured that you're getting an experience like no other! We're glad to have them on our roster, so please show them some love and support! #LoveLocal
High Noon is available to purchase on our website! Cut-off for same-day deliveries is at 3pm. Desserts are for pre-order, but onhand desserts can be found on their Instagram page. Currently delivering to Metro Manila only, as well as places such as Cavite, Antipolo, Rizal, and Valenzuela.
Follow them on Facebook and Instagram: @highnoonph!
Related Post