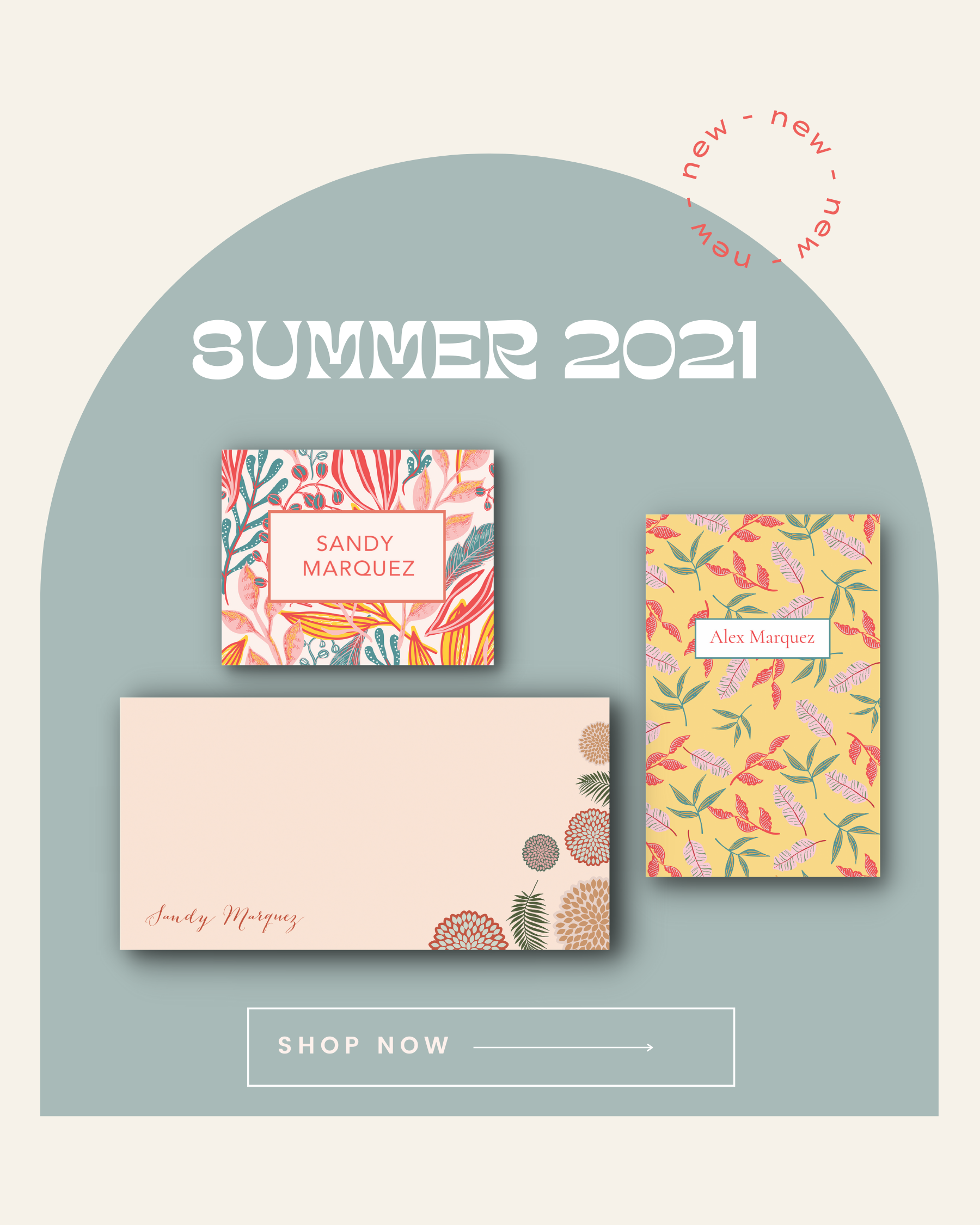 Get ready for the heat of the summer with these bright, colorful, and beautiful prints! Now available to purchase as personalized boxed sets. Read more to find out which style fits you!
Abstract
These designs are minimalist and simple yet have a lot of character. Choose between a more colorful design or a monotone approach with these abstract prints!
Brights
Bright colors scream summer! Check out these beautiful foliage designs as well as more playful ones to suit your vibrant personality.
Neutral
If you like things more subdued and classic, we have patterns that can cater to your taste. Clad in colors more pleasing to your eye, choose from designs that can be used for all seasons, not just for the summer.
Pastel
If you like all things pastel, we've got a handful of choices for you! These beautiful designs can suit a more toned down color palette that is both feminine and timeless.
Click on our Summer 2021 collection under Stationery to see more of our designs, as well as information on our gift box sets! Perfect for personal use or for corporate and event giveaways as well. Happy shopping!
Related Post